Note: This article was originally published on the pitchblak blog and has been edited for Digest.
The rules of raising capital for startups do not escape the very same principles that underpin the global economy — the law of supply & demand.
Just as decreasing demand drives prices down, a handful of investors won't cut it when you're seeking healthy leverage to negotiate a compelling deal.
Conversely, if you have to turn your phone off because of the notifications piling in from interested investors, that's when you have the bargaining power to call the shots when it comes to valuations, control, vesting, etc.
So how do you make investors drool? By creating FOMO.
Creating a fear of missing out (or 'FOMO') is crucial to skyrocketing the number of investors who just can't wait to throw some moolah at you and your startup.
It's herd behaviour: an investor will want to get in on the hottest startup every other investor is dying to throw money at.
Now, the billion-dollar question: how do you create FOMO?
How to create FOMO and make investors drool
1. Have a hit list
Create a list of more than 100 investors you want to invest in your startup. 
Especially at the start (pre-seed & seed stages), it's more often than not going to be a numbers game.
If you only approach your top 5 ideal investors, you'll likely find yourself ending up empty handed.
2. Communicate progress
It may be tempting to sugarcoat (even if just a little) the challenges you face during your startup journey, especially when talking to potential investors.
Don't do it. Investors, especially seasoned ones, will see right through your bullsh*t and call you out on it.
Always be transparent about the ups and downs of building your business:
(a) it allows you to establish trust with potential investors & partners and allows you to display integrity, a highly sought after trait of a founder.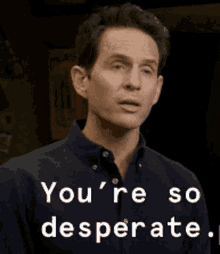 (b) it shows that you're not desperate — let them know they're only one of many you are bringing along for the journey.
3. Leverage a rockstar 'lead investor'
Your lead investor serves as the link between you and the rest of your investors during a funding round — the more credible/noteworthy your lead investor, the easier and quicker it is to raise funds from investors you want.
Lead investors perform a high level of DD (due diligence) as they're usually the first in and assume a high level of risk.
They also provide a fantastic amount of publicity and validation which is useful for general growth and future investment rounds — having a rockstar lead investor back you is akin to having a seal of approval from an authority.
4. Have a deadline
It's amazing what setting a deadline for your round can do to generate FOMO.
Notice how every special or offer has an expiry date?
If you only ever make open-ended agreements, there is zero sense of urgency, which causes investors to delay and possibly stay in the 'maybe' basket forever.
Set a deadline and get a definitive answer. Setting a deadline is particularly powerful when you have already landed a lead investor.
An example: 'We've just secured the amazing X Fund as our lead investor. They're investing $200k — we're now opening our $600K pre-seed round and 1/3 has already been taken. We're looking to close out this round within the next 4 weeks. If you'd like to view our deck or chat further please let me know as soon as possible.'
___________________________________
💵 Looking to raise some cash? Head over to Pitch Venture Capital to learn more about how you can do so with us.